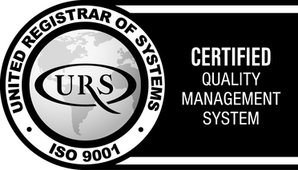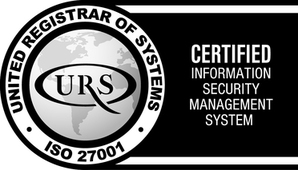 In 2017, Paprika achieved the ISO 27001 (the information security standard) and ISO 9001 (the quality management standard).
Paprika is dedicated to meeting the high standards set by the industry and as we move forward into the coming years, our constant review of security and management processes are rigorously tested by ISO audit to ensure our products and services consistently meet customer's requirements, and that quality is continuously improved upon. In particular, the information and security standard, ISO 27001, offers ongoing reassurance to all Paprika Hosting clients by adhering to the strict security obligations required for ISO accreditation.
Our partners
Paprika is an Official Partner of the Public Relations and Communications Association (PRCA), the world's largest professional PR body representing more than 35,000 PR professionals in 70 countries worldwide. Their mission is to create a more professional, ethical, and prosperous PR industry. 
The Design Business Association (DBA) is the trade association for the UK design industry. It represents about 500 design agencies and design-centric businesses, including many of the brightest and most respected names, with a shared set of values and beliefs. Their purpose is to raise standards and improve the perception of their industry. They put the DBA at the heart of building a better, more robust, more clearly sign-posted bridge between design and business.
The DMA is the UK trade association for the data and marketing industry led by customer-first principles and a code of ethics. The DMA has more than 1,000 member organisations across the UK and almost a century of experience pioneering approaches in industry. Through the Institute of Data & Marketing, it continues to drive for marketing excellence through development and learning opportunities. Via its Talent initiative, the DMA is also inspiring the next generation into the data and marketing industry to help meet the needs of today and tomorrow.
The Australian Marketing Institute is the requisite organisation for professional marketers and the authoritative voice of Marketing in Australia. With the largest network of marketers across the country, who share upstanding qualities of integrity, ethics, trust and experience, The Australian Marketing Institute has been supporting the career progression of members and advancing the marketing profession since 1933.